Magical study trips – Explore Finnish Education
Tailor-made experiences for your group:
Study trip content and agenda will be designed especially for your groups' needs.
Where: Helsinki & capital area 
Study trip includes:
Tailored agenda for 5 days study trip

 

Educational experts hosting the whole trip
Unforgettable school visits ( 5-6 different schools )
Goal oriented holistic working methods with digital materials during the trip
Engaging lectures and advanced workshops run by educational experts
Research overview
Discussion/question time with teachers, principals and students
Transportation during the the whole trip
Coffee & lunches
Traditional Finnish experiences (2) in the evening time
One special dinner
Networking possibilities with educational experts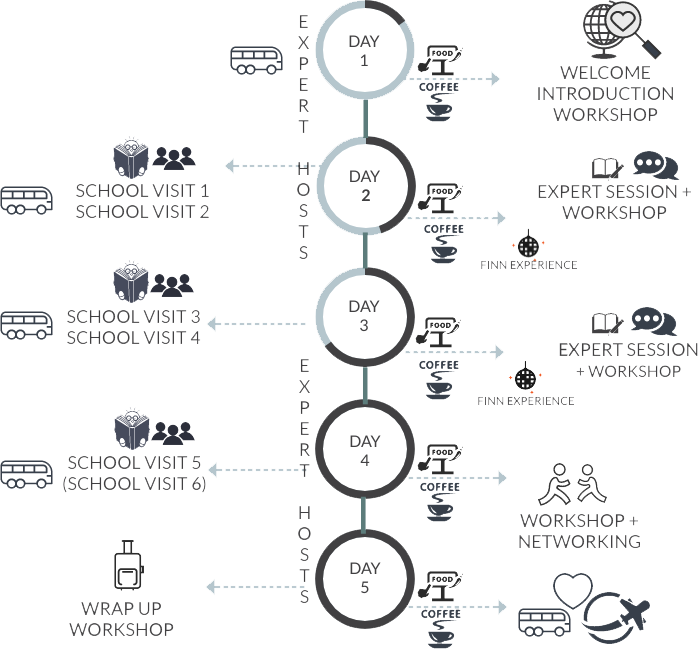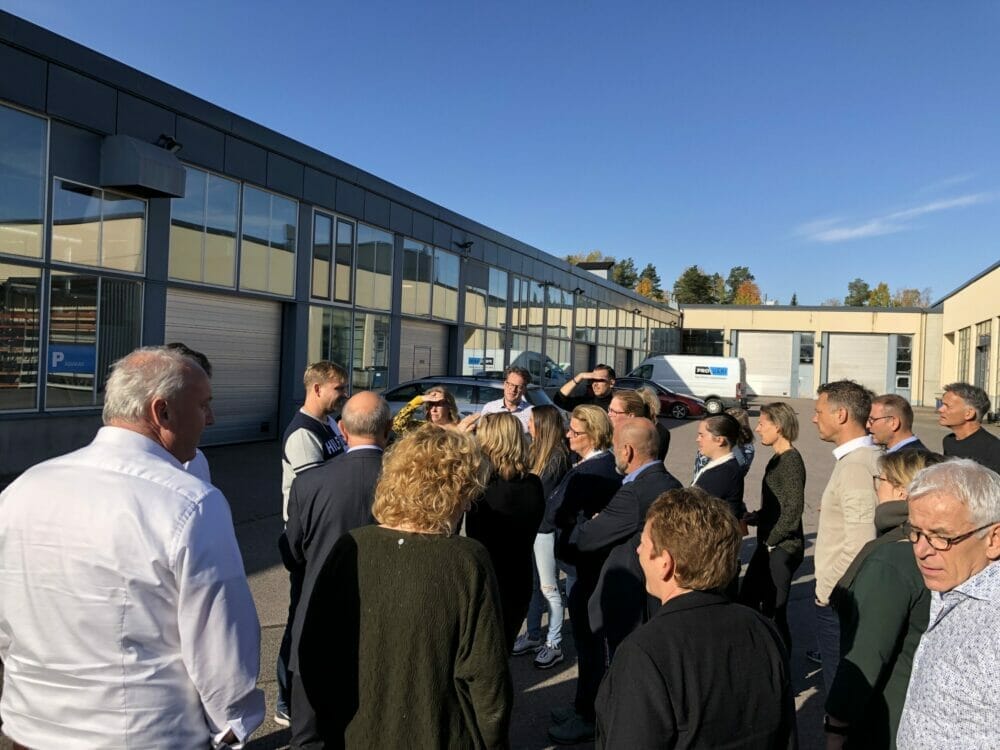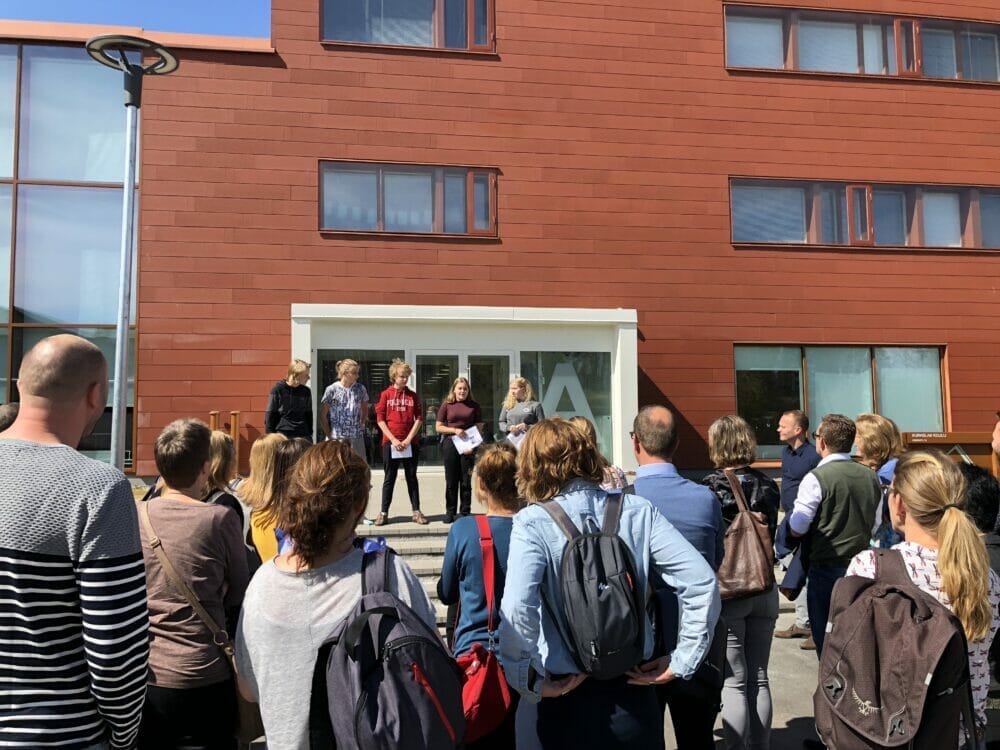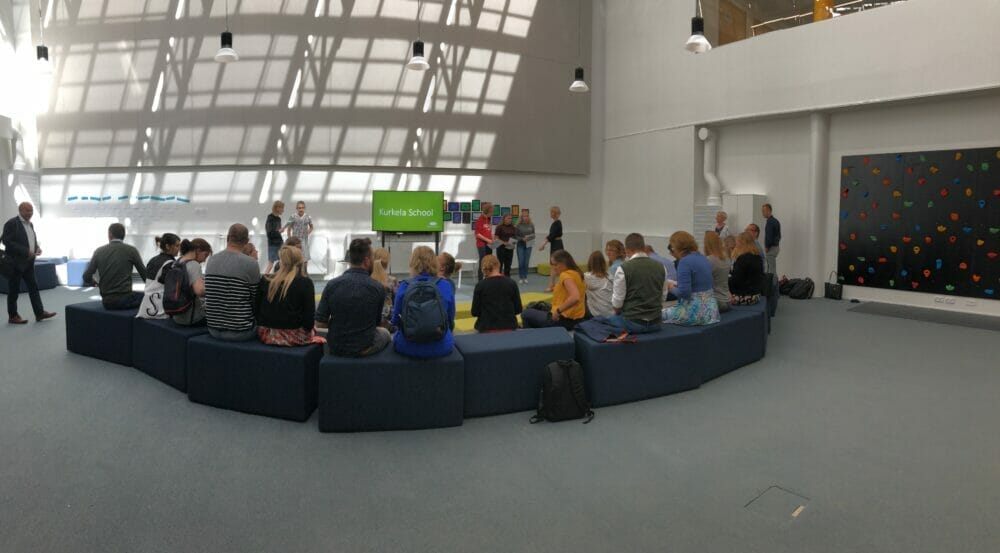 Target groups:
The whole education sector e.g.
Decision makers

Principals

Teachers

Anyone who is interested to explore and learn one of the best education systems in the World.
Tailor-made tracks:
You can choose one track based on your interest or it's possible to mix the tracks. if wanted, see and feel all different school levels in one trip.
Tracks:
Early Childhood Education (0-6-year olds, pre-primary)
Basic Education (primary, secondary: 7-15 -year-olds)
Upper Secondary Education (16 – 20 -year-olds)

General upper secondary

 

Vocational qualifications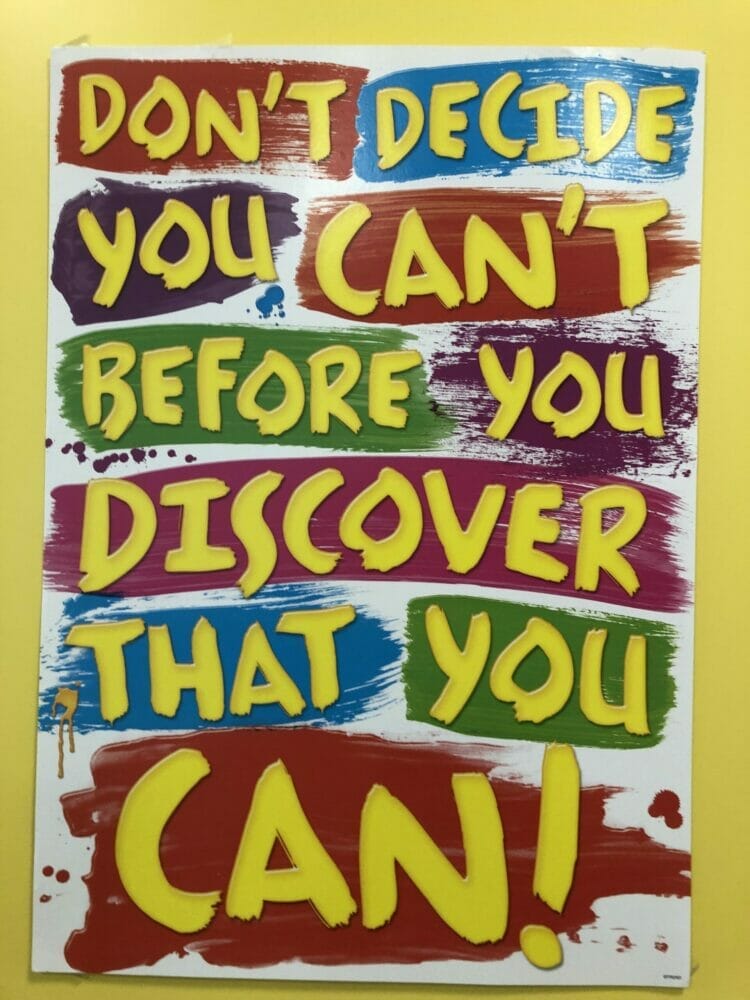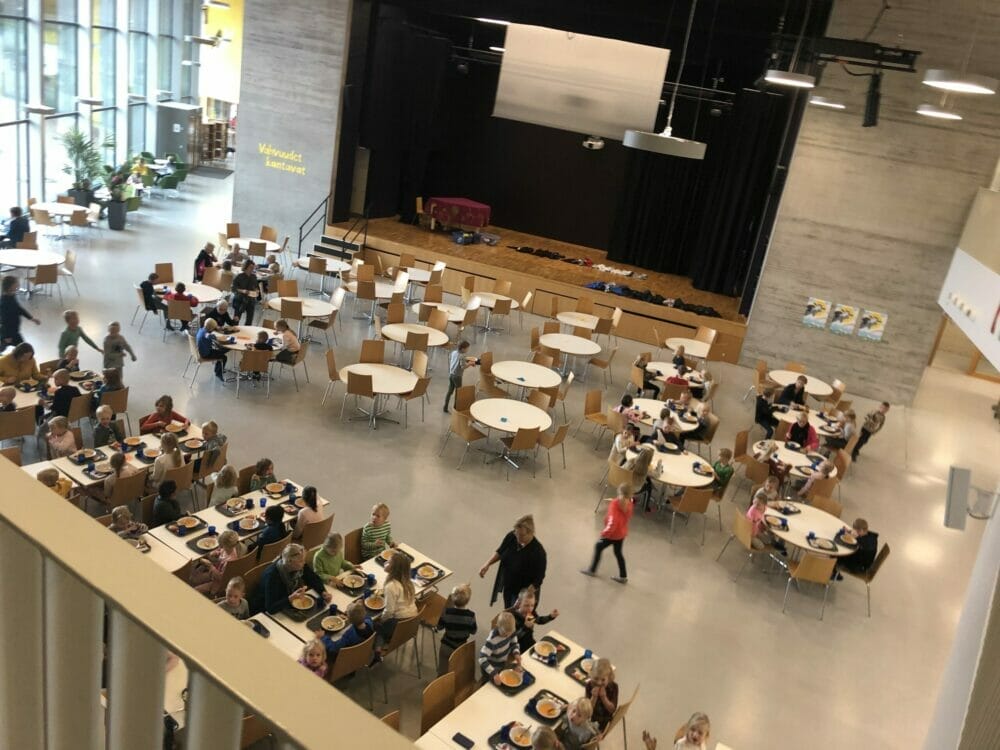 Experts sessions (themes during the trip): 
Will be planned based on interests of the group

 

Pre-survey and interview with contact persons

Possible themes are for example: phenomenal learning, digital learning, leadership, personal learning
We can fulfil your wishes!
Objectives:
To explore and learn about Finnish magic – our education system.
To see by yourself how students and teachers are working at schools
To feel schools' atmosphere and values
To see interesting school architecture
To understand how schools are run
To deepen knowledge and interests through expert lessons and workshops
To adapt parts of Finnish education magic so implementation of ideas and practices are possible in your home country
To network and share ideas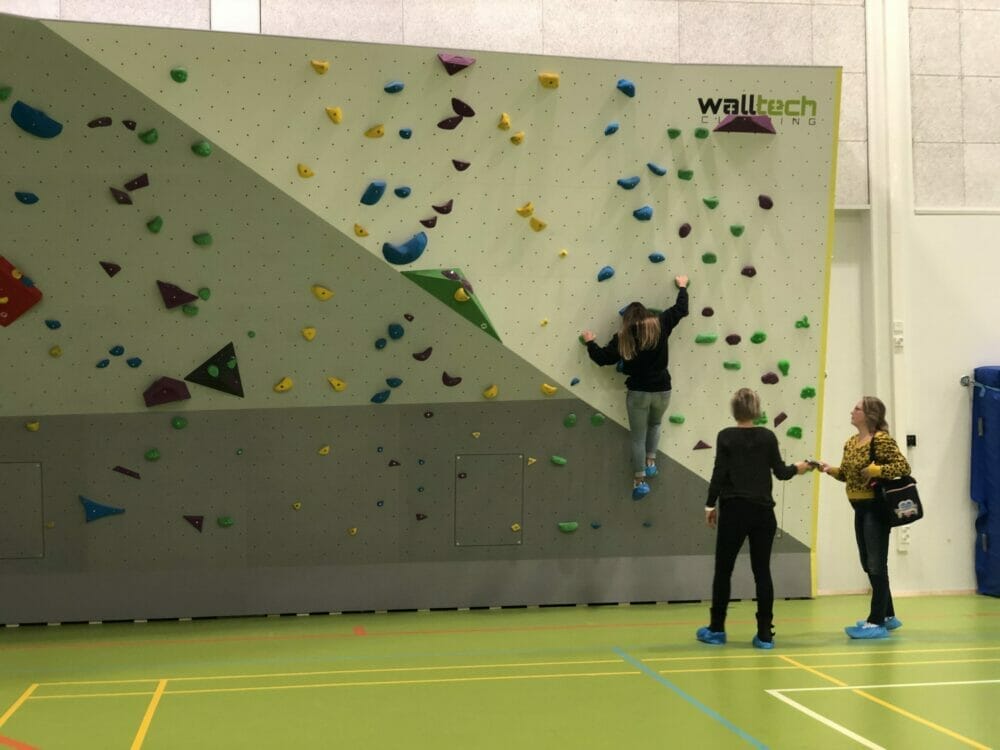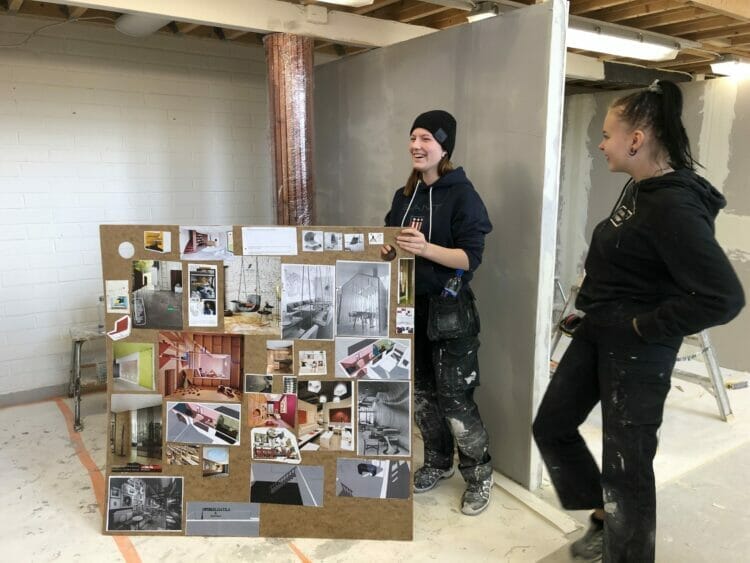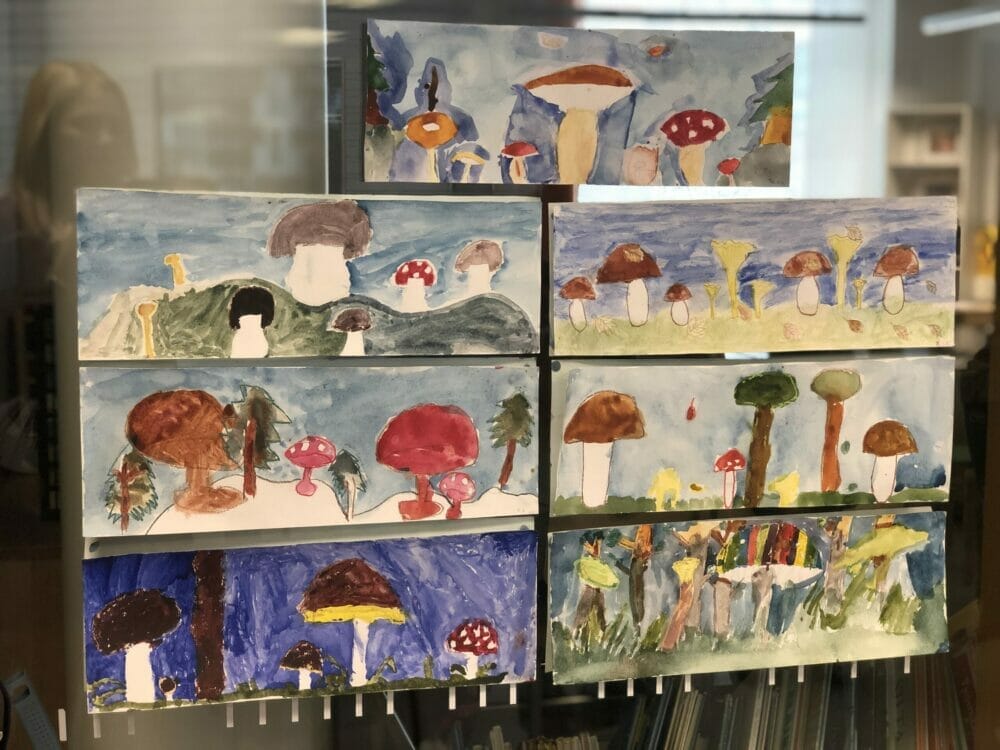 Methods:
The whole study trip is designed based on phenomenal learning process and collaborative learning methods. Technology will be used throughout the process.
Pricing and Information:
Please contact us for pricing or additional information.
If required we can assist you in finding the perfect accommodation. There are a lot of options available from our partners in different categories.
For additional information and booking
Niina Halonen
M.Ed., PhD Researcher in University of Helsinki